According to a survey carried out by high street mortgage provider, Halifax, as seen in The Guardian, house prices have risen by 6.9% since October 2012. This is said to have been fuelled by the early release of the Government's Help To Buy scheme.
But what can homeowners do to entice those with a 5% deposit to purchase their property? It's all about utilising your space efficiently and adding value to your home in order to appeal to the modern buyer – whichever type of property you have for sale.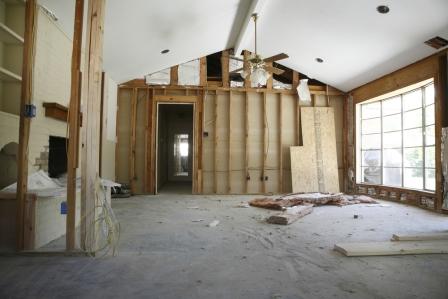 If you don't mind investing a bit of cash, here are a few ideas to bump-up the price of your house without breaking the bank.
Central Heating
As so many properties are now on the market with central heating, it is no longer a luxury – in fact, it is widely considered as an essential. Before potential buyers even enquire about your home, they could be dissuaded through your lack of heating.
The good news is that the cost of installation will always be added (and then some) to the price of your home, so you'll never make a loss on this super-important renovation.
Your plumber will probably recommend a number of other energy-efficient upgrades, such as sealing draughts and adding insulation to your loft, at the same time as your central heating is installed. Again, these are always worth it, and all costs will be added to the value of your property once complete.
If your boiler is old and tired, you may need to replace it. But if it has a good level of capacity, you can always install additional radiators or premium features, such as heated towel rails and underfloor heating – they will make all the difference and make your home more appealing to a buyer.
Kit-out your kitchen
As one of the key rooms in your home, your kitchen contributes highly to the value of your property. A safe, attractive and well-fitting kitchen will work wonders when the valuer comes round.
When choosing your new kitchen, the most important things to consider are shape, position and style. Think about how to maximise your space, how it complements the rest of your home and how it will be perceived by your potential buyers. Have you got a minimal, contemporary, airy home for sale? It's best to continue this theme throughout your cooking space too.
In many cases, you won't need to replace every single appliance either. Many kitchens could just do with a new worktop or some repairs to cupboards. If the 'shell' of your kitchen is in pretty decent condition (i.e. the cupboards and shelving), then focus your efforts on replacing the doors and your kitchen will be quickly and cheaply updated.
If you want the complete package, UK-wide companies, such as Wren Living, offer a free design service and give you plenty of style options to suit your property's look. There are plenty of bargains to be had if you take advantage of 'bundle deals', where homeowners can benefit from a combination of worktops, select appliances and storage options at a reduced price.
Live-in loft
If you're feeling ambitious, yet don't want to lose your garden space, then the only place to look is up! Although traditionally seen as an insulating feature or inhabitable storage space, your roof can easily be transformed into a hobby space or bedroom.
As long as your landing is spacious enough to feature a full, permanent staircase, you shouldn't have any problems capitalising from the expanse of space on your top floor. This handy guide from Homebuilding.co.uk gives an accurate checklist of things to consider and an approximation of how long a project will take, and oh-so importantly, how much it will cost.
You can follow any responses to this entry through the RSS 2.0 feed. Both comments and pings are currently closed.