Ever since the emergence of e-commerce, a lot of us have ditched the shops in favour of ordering online from the comfort of our homes. In fact, as The Guardian reports, internet shopping is set to account for the biggest proportion of sales yet.
You may be familiar buying our clothes and even groceries on the internet, but have you ever considered buying a property online? Advancements in technology have made this possible, so here is everything you need to know.
A complaint of many existing and potential homeowners is that the buying process is longwinded and lengthy. It seems like there is an endless stream of paperwork to fill in. That's why many people have rejoiced at the announcement from The Law Society about their Conveyancing Portal project.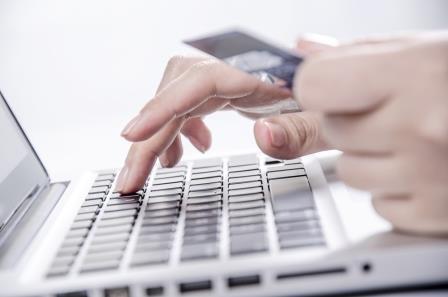 The Conveyancing Portal is a plan to create an online area for the secure transfer of properties. Both the buying and selling parties will be able to log in to a specially designed deal room. Here, they will be able to see exactly what stage the transfer is at, viewing and updating all of the essential documents.
You may be thinking 'what is the point? I'll still have to sort out other things in person.' At the moment, essential aspects of the buying process like mortgages and stamp duty aren't sorted online. However, as part of the Conveyancing Portal, The Law Society are hoping to change this, with the idea that almost every stage of buying a home will be done electronically in the future.
It is important to note that this project is still in its very early stages and isn't expected to be rolled out officially for some time. Of course, even if the property market does make the leap online, buyers will still need property lawyers. It is worth selecting a reputable law firm like Square One Law, that has the industry knowledge to help secure your property by whatever method you choose.
Before we can embrace the Conveyancing Portal, we need to sort out some issues that may arise from doing something as important as buying a property online.
When buying everyday items online, we can get a little bit paranoid about how safe our personal information and credit card details are. This is one of the issues that prevents so many people from buying on the internet.
If we are this cautious when buying a £15 item for example, how nervous are we going to be when it comes to shelling out hundreds of thousands over the internet? Before the Conveyancing Portal can get off the ground, there needs to be an infallible secure system in place. Because multiple users can access the deal room, we also need to make sure that it is protected from hackers so that the information doesn't fall into the wrong hands.
Buying a house is a bit like playing poker: you need to keep your cards close to your chest in order to secure the deal. However, because the deal room allows both parties to see exactly where each other are at, it leaves less room for tactical delays in the house buying process. This can be considered both a positive and a negative, depending on your position.
Selling a house online is a prime opportunity for fraudsters. Although you may regularly meet in the deal room, who's to say that the person you're doing business with even owns the house? What happens if the person runs off with the money once the deal has been sealed? These issues need to be sorted before the Conveyancing Portal can take off.
Once these problems are sorted, however, the Conveyancing Portal could revolutionise the property market, changing the way we purchase a property forever.
You can follow any responses to this entry through the RSS 2.0 feed. Both comments and pings are currently closed.