Property in the UK increased in value by an average of 3.1 per cent between October 2012 and October 2013. However, while the UK as a whole is witnessing signs of life, the property market in the North East is seeing a slow recovery.
While this might not be the best news for property owners, it's a plus point for those looking to buy today. The North East, and Newcastle Upon Tyne in particular, have some bargain properties to be had while prices are still low.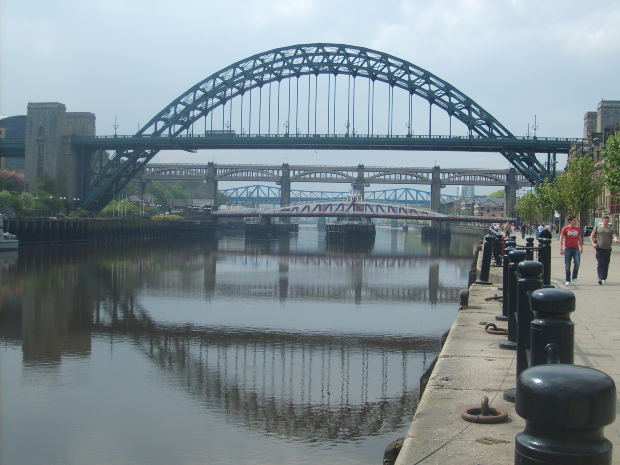 In terms of property type there is a wealth available in the area – from terraced houses to mansions. However, for investors, apartments for sale often provide the ideal rental opportunity. Flats for sale in Newcastle upon Tyne can be purchased for extremely low prices. In many cases this is because owner-occupiers purchased the apartments during the peak of the market and due to growing families are now desperate to move on. However there are also flats for sale direct from the builder, which can be bought off-plan for bargain prices, especially if you are a cash buyer.
So how do you find a cheap flat sale prices in the area? Here are some top tips for bagging that bargain property.
1. Use the internet
To buy a flat in Newcastle upon Tyne take the same tact you would if you were looking for a bargain pair of jeans, or the best value car – use the internet. When it comes to purchasing property you obviously can't complete the whole transaction online as you'll need to firstly perform searches etc. But you can use websites like this to help you find apartments within the region and specify your budget. Local property listings websites allow you to compare and contrast homes so you can be sure you are getting a good deal. They will also enable you to become more acquainted with the area so you can distinguish the places with the biggest bargains and the up-and-coming locations.
2. Register with estate agents
Be the first to know when a new property hits the market by registering your interest with local estate agents. When real bargains come on the scene they are rarely around for long so you need to be prepared to move fast. It helps to have your finances in place before you look, especially if you are purchasing a repossessed property, as usually these homes require completion within 28 days.
3. Go to auctions
You've more than likely seen Homes Under The Hammer. Property sold at auction can go for real rock-bottom prices and reap some real returns for both investors and owner-occupiers alike, so get along to these events to ensure you don't miss out. It is imperative that you go prepared, however. Try to visit those that you are interested in before you make your offer, and know your limits – don't be swayed to bid more than you can afford.
There are bargains to be had when buying an apartment in the North East right now, so act quickly to get the best savings.
You can follow any responses to this entry through the RSS 2.0 feed. Both comments and pings are currently closed.