Property conveyancing has seen a rise of online 'solicitors' which are often able to offer substantially reduced prices to the high street. The online property solicitors often offer more than just conveyancing when buying and selling your home and often encompass a full online legal service.
[ad#page 300x 250]
Online conveyancers
The introduction of online conveyancing has certainly made it a very competitive market and it is advised to speak with various different firms to explore their individual deals and prices available.
The online national conveyancing companies whilst appearing cheaper than the the traditional high street solicitor may have certain terms and conditions which require you to utilise other services they offer which you may prefer to buy elesewhere. So, as with most purchases it is paramount that you understand what is required of you prior to agreeing to their services.
Some property buyers/sellers do tend to prefer the reassurance of a solicitors' branch they can visit, though often do not ever actually go there. If not being able to visit a branch is not an issue an online conveyancer maybe an option worth considering.
Choosing the right lawyer can be an important decision when buying and selling a property. It is said that buying a house is the 3rd most stressful thing most of us will ever do and if you don't have confidence in your representation it can be made all the worse. There are a few points to consider which might help you make the right decision and these are covered below.
Solicitor or Licensed Conveyancer?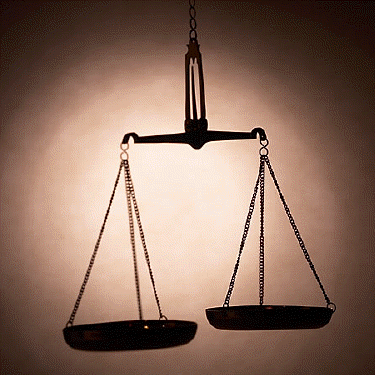 When instructing a lawyer to deal with a house sale or purchase you can choose either a solicitor or a licensed conveyancer. The latter deals exclusively with conveyancing and so will probably have the more streamlined procedures which in turn could facilitate a speedier transaction. Many solicitor's firms however have specialist conveyancing departments and they often have the advantage of being able to provide you with advice on other areas of law such as wills and disputes resulting in litigation. That said, solicitors that do not specialise in conveyancing may not be as quick and are likely to be more expensive.
It is probably best to choose either a licensed conveyancer or a solicitor with a specialist conveyancing department.
Specialist conveyancer or multi-discipline?
If you choose to opt for a solicitor rather than a licensed conveyancer you should in my opinion choose a firm with a specialist conveyancing department. It is likely they will have processes in place to ensure the transaction proceeds more quickly and they are likely to offer the most competitive quotes.
Does the solicitor or conveyancing firm need to be local to me?
Theses days it is not uncommon for firms, particularly the larger ones, to act for clients in a different part of the country. In these instances the client will not usually have to visit the conveyancer's offices and the transaction will be conducted via telephone, e-mail and post.
If you are the type of person who prefers to have minimal involvement and just let the conveyancer get on with it then you may find this approach far more convenient than having to attend appointments, often during your own working hours. If you are more of a nervous buyer however and want the security of being able to speak to someone face to face then instruct a local firm. If things appear to be going wrong a face to face meeting can often be much more comforting than a telephone conversation.
Does it matter that the "case handler" is not qualified?
You should not be too put off if you find that the person who will handle your case does not have a legal qualification. As long as the firm is registered with the Law Society or Council for Licensed Conveyancers it is the partners of the firm who are ultimately responsible for your case. There are many experienced and competent conveyancers who have no formal qualification.
How much should I pay for conveyancing?
[ad name="In content post 300×250″]
Obviously cost is a major consideration. These days you should expect to pay no more than about £300 – £400 pounds, unless the transaction is particularly complicated. You should be wary of very cheap firms though and ask yourself why they are so cheap. It may simply be that they deal in such high volumes that they can afford to be, but are they understaffed? Do they have inexperienced or poor quality staff? Do they cut corners? What seems like a good deal could turn into a disaster.
Beware extra fees – check the small print
Once you have accepted a quote you should be asked to sign the firm's terms of business. These should set out extra fees which may be payable in addition to the quote you have been given. All firms will reserve the right to charge for certain substantial additional work but some will take this further and will charge additional fees for things that are really just part of a standard conveyancing transaction. Look out for things like "redeeming a mortgage", "dealing with a new mortgage" or "completing the SDLT1". Make sure you tell the conveyancer if the property is leasehold as the fees will probably be higher than for freehold properties.
Do a Google search
When you have found a firm you want to instruct do a search on their name on the internet and see if there are any comments on consumer forums etc. Look out also for articles recording action taken by the Law Society or Solicitors Regulation Authority.
Summary
To summarise the above, you should look for a competitive quote without being too hung up on extra cheap. Decide whether you want to visit the conveyancer's office, check for hidden extra fees, search for any comments on the internet about the firm and make sure you are confident in them. And good luck!