Energy prices continue to rise and there seems to be no signs of them slowing. Channel 4 News recently reported that an independent report commisioned by Centrica shows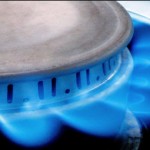 that gas prices are set to rise 70% from current costs.
Is this yet another catalyst for consumers to further look at how they utilise their gas and electric supplies to their properties?
Energy prices have surged since Feburary of 2007 and all the customers of the major players British Gas, Npower, EDF, Scottish Power, Scottish and Southern Energy and E.On have had to support big increases in fuel prices.
Certainly at present many households are feeling the 'credit crunch' and are often looking at making cost savings that they can make within their current lifestyles . Energy saving and efficiency is becoming a higher priority amongst many; not only looking to compare energy prices within the market place but how they can become more efficient and ultimately use less energy.
So how do we use less and cut our bills?
change your behaviour
upgrade appliances and install energy saving/efficient products.
changing supplier
Simple behaviour changes can be made and it can be suprising at the savings that can be made with all or a combination of the following and obviosuly this list is not exhaustive:
Turn your thermostat down. Reducing your room temperature by 1 degree °C could cut your heating bills by up to 10 percent. You could save around £40 per year.
Is your water too hot? Your cylinder thermostat shouldn't need to be set higher than 60°C/140°F. A good measure of this is if the water is too hot to hold your hand under, turn the temperature down
Close your curtains at dusk to stop heat escaping through the windows, incidentally, this is also reccomended as a security measure.
Turn off your lights when you leave a room.
Don't leave appliances on standby and remember not to leave appliances on charge unnecessarily.
If you're not filling up the washing machine, tumble dryer or dishwasher, use the half-load or economy programme.
Only boil as much water as you need to (but remember to cover the elements if you're using an electric kettle).
A dripping hot water tap wastes energy and in one week wastes enough hot water to fill half a bath, so fix leaking taps and make sure they're fully turned off!
Use energy saving light bulbs. Just one can save you £60 over the lifetime of the bulb – as they last up to 10 times longer than ordinary lightbulbs.
Please feel free to add your tips or behaviour changes you have made within the comments below.
The Energy Performance Certificate does not include or make reccomended related behaviour changes to the benefit of your energy efficiency and focuses on reccomendations based upon your properties' current attributes. More information about the domestic energy assessment can be found within our guide.
It is of interest that the government actually officially reccommends changing suppliers to cheaper ones and there have been many organisations and companies formed to compare such prices. Millions of households have already switched suppliers and this will continue in search of reduced costs.
As the issue of rapidly increasing energy prices becomes ever so more costly to the public, now is the time to address not one but all of the points we have spoken about. It is a multi faceted solution if you choose to reduce your energy consumption and ultimately your monthly gas and electric bills.
[ad#uswitch-468×60]
You can follow any responses to this entry through the RSS 2.0 feed. Both comments and pings are currently closed.