Hidden away amidst the depths of the legislation that came into force in October from the Department of Communities and Local Government (DCLG) has been a clause about Commercial Energy Performance Certificates (CEPC).
The DCLG Guidelines clause is out lined below:-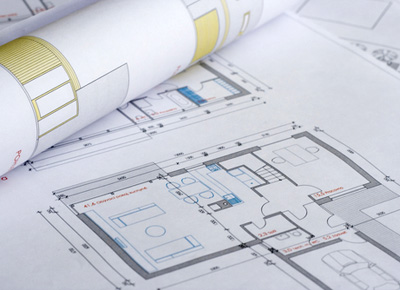 "Clarifying arrangements for the October roll-out for commercial buildings already on the market which will be similar to those put in place in April and July. This means that any non-domestic building on the market before 1st October and remaining on the market will need an EPC by 1st January at the latest. If it is sold or rented out in the meantime, an EPC must be commissioned and then handed over as soon as is practicable. This measure is intended to make it easier for owners and landlords to comply with the legislation, avoid market fluctuations and is in response to expectations from the industry."
Rumours have abounded about delays in the final implementation of CEPCs due to a shortage of qualified Commercial Energy Assessors (CEA) for months. After all, the government continually delayed the full roll out of Home Information Packs and the Residential EPC due to a shortage of qualified Domestic Energy Assessors (DEA). It would seem there is a precedent for a delay and at first glance the clause seems to support that conclusion, but closer reading shows that it is far from the case.
Unlike what happened with the implementation of the Residential EPC the Commercial EPC has already been rolled out in stages throughout the year without delay despite the shortage of qualified assessors coming through. The guidelines for the 1st October show that the roll out has happened regardless. All Commercial buildings being constructed, sold, renovated, let or part let after this date need a Commercial EPC.
So is there a delay? The answer simply is no. The regulation covering CEPCs came into force on 1st October and there is now a legal requirement to have one as needed. What has happened with the clause is an acknowledgement that there are less Commercial Assessors qualified than needed. So any building requiring a CEPC after 1st October has until 1st January to actually provide one, even if it has been sold or tenanted in the interim period. All the clause has done is to ease the immediacy of being able to arrange a CEPC.
This does not mean that those needing a CEPC can afford to delay organising it. A Commercial EPC is a far more time and labour intensive process than a Residential EPC, which can be done in a matter of days. A CEPC could take weeks to organise and just as long to complete the inspection. With the clause clearly stating that anyone requiring one will need one by the 1st January 2009 it does not leave a lot of time to organise.
So what should you do if you need a Commercial Energy Performance Certificate after 1st October? The answer is very simple. You must act on your requirements now and start to get organised to provide the CEPC. The process is longer and you must start to act if you want to comply with the 1st January deadline. This is a complicated area and you should speak to experts in their field to get the correct advice on your requirement.
Written by Symon Silvester.
You can follow any responses to this entry through the RSS 2.0 feed. Both comments and pings are currently closed.