With the current financial crisis impacting on house sales, those looking for extra space may be well advised to extend rather than sell, adding value for when the market picks up following the fall.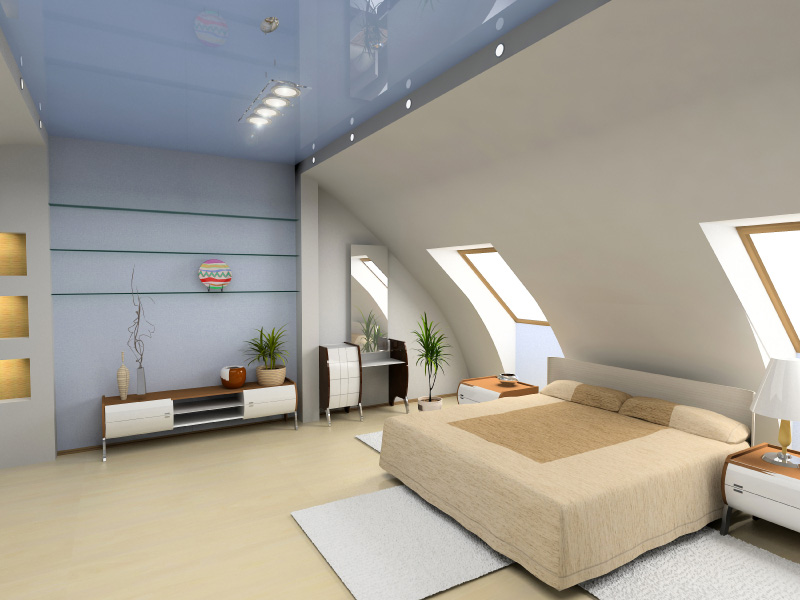 Among the most proven of additions is the loft extension, a way of utilising space that tends to be disregarded and becomes a store of junk. There are a number of steps you should take if you want to think about converting your loft to living space, and the best way to start is to get up there and have a look.
Things to take into account are the pitch angle and the height of the roof. The general rule is that you must have 2.3 metres height for decent headroom, and remember that the use of 'dormer' style windows – those that project horizontally from the roof – can give extra headroom at the eaves.
Planning your loft conversion
If you think you have enough space, it may be time to call in the professionals – look for a builder who has a track record in loft conversions (often the best way is by word of mouth recommendation) and get him to have a look. The planning aspects have to be considered, too, and a plan will have to be drawn up for submission to the authorities.
At the planning stage is where a number of very important questions need to be asked, and some of these may produce answers that can influence the future added value of the extension.
Important consideration needs to be paid to the method of access. Many firms offer cheap and easy to fit ladder systems, retractable for space conservation when not in use, and while these can be very convenient if the loft is to be used as a hobby room or for other temporary use, when you come to sell you want it to count as permanent living space, and to do this a static staircase is necessary.
Consideration must also be given to the floor plan, as building a bedroom and then discovering a bed won't fit is not economical use of funds! Plan carefully, and make sure that you decide upon the intended use of the room – is it to be a double or a single, or an office?
Should I convert loft into a bathroom or bedroom?
A further worthy consideration is the addition of a bathroom, always a sure fire way of adding value to a property.
[ad#all grey 300×250]
As the new bathroom will be above the current water system, it is necessary to investigate whether the water system will be adequate to cope, as well as taking into account how much space a bathroom will remove from the rest of the room.
Soundproofing can be a problem, and steps must be taken at the planning stage to build in suitable insulation that keeps noise from the room below out, and noise from the new room above from interfering with those below, plus heating needs to be investigated, too, with a radiator necessary for the new extension.
Do not be put off by the seemingly complex considerations, as once you employ a professional – an architect or building firm – they will provide the expertise to transform your ideas into plans, and help you to utilise the available space to the best effect.
Adding an extra room will increase the value of your home without doubt, and stand you in good stead from when the market begins to recover.
You can follow any responses to this entry through the RSS 2.0 feed. Both comments and pings are currently closed.