Google UK has finally moved into the UK property market by adding additional property search functionality to Google Maps. Initial reports indicate Google have willing partners in Countrywide estate agents, Zoopla and Trinity Mirror with Rightmove as the obvious missing player in the development so far.
Google's new functionality which allows detailed search for property went live yesterday on Google Maps.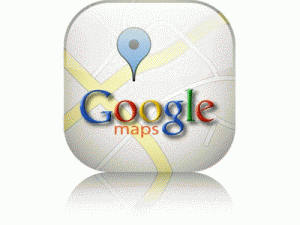 The extra property search functionality allows home buyers and renters to search properties by:
a city or locality
price range
type of property (detached, semi etc)
numbers of bedrooms
numbers of  bathrooms.
Andrew Foster, product manager of Google, said yesterday morning: "It's a simple and free way for property companies to make their listings even more discoverable, and have them seen on an easy-to-navigate map."
"About half of the queries on Google have a geographic component," said Andrew Foster, product manager at Google. "We want Google Maps to be a map that contains all of the world's information. We know that many UK home buyers are already using Google Maps in their house-hunting, and by adding property listings to the map we're putting everything together for them in one place."
Google has signed up a range of  UK property partners so far including:
Countrywide
Bairstow Eves
Bridgfords
Sotherby's Inernational
Spicer Haart
It is expected that the large majority of estate agents will welcome Googles' property search offering and will provide yet another avenue for their online marketing, without charge.
One of the main interests is how the property portals will deal with Googles's full entrance into the property listing market place. Arrangements have already been made with many online property portals including:
Zoopla
Zoomf
Property Pal
Vebra
SmartNewHomes
and Ezylet
Zoopla chief executive Alex Chesterman described the partnership with Google as "a big win for us" in terms of greater exposure for member agents.
"With tens of thousands of properties available the most important thing for us is to showcase to the widest audience in most efficient way," said Grenville Turner, group chief executive of Countrywide.
Google claims it listed several hundreds of thousands of properties in their search results during the day of the launch. Google has catergorically stated that estate agents and online property companies will not be charged to be partners and their properties listed for FREE. Google's intention is to generate an income from advertising which will be displayed around the property results pages.
Rightmove are the largest ommission from Google's impressive list of partners. Rightmove Plc (LON:RMV) share price has remained largely unaffected by yesterdays announcement and it is believed Google's entrance had already been factored in to their share price by the markets.
Google certainly appear to threaten Rightmove's dominance and business model in the UK.  Rightmove maybe well advised to look into a workable option for both parties with Google as they do not tend to go away, lay down or lose in general.
Google's offering will most likely develop and improve over the coming months and who would bet against them revolutionising the way we search for property.
You can find further information and use google search for property here.
You can follow any responses to this entry through the RSS 2.0 feed. Both comments and pings are currently closed.