You've located the house of your dreams, or should we be more realistic here and say you've located a property that ticks some of the boxes and has the 'feel' you were hoping for you? It's true what they say; your gut instinct will tell you if it's the right one for you. However, our emotions can run riot and cloud our judgements so it is essential to lead with your head and not with your heart.
So you've made a decision to put an offer in, but where do you start. How much you want the property will very much dictate that first offer, you may well jump in with both feet and give the vendor exactly what they're asking for, alternatively, you may opt to play it cool and try your luck with a cheeky offer. In the initial stages you may be tempted to offer the ridiculous but do this with caution as you could end up losing credibility with the agent and ultimately lose the sale.
Before you commit to anything think long and hard, this is one of the biggest decisions you are ever likely to make and the road to purchasing a property can be long, hard and costly!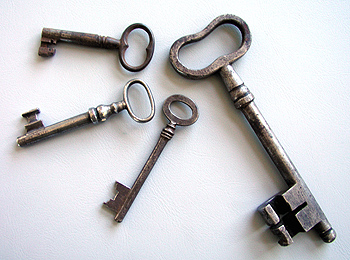 I've pulled together some of my thoughts to aid your 'hopefully' successful negotiations:-
First and foremost, do your research, look at similar houses on the market and compare prices, are you getting more or less for your money? If the property needs work, reflect this in your offer and let the Agent know why you've done this.
Speak to the Agent and get them on side, sell your status whatever that might be. First time buyers with a mortgage offer on the table are an absolute catch and an Estate Agents dream. For those of you that don't fall into this category your situation might be no less favourable so don't underestimate what you have to offer. Any communication with the agent should be well thought out, remember they're running a business not a charity!
Speak to the vendor. When selling a home, we make judgements on the type of person we want to sell our prized possession to; they may be looking for a family to enjoy a treasured garden or a quite couple because they have lovely neighbours. Vendors quite often need reassurance that you'll fit in, the last thing they'll want is to sell their home to an absolute nightmare which leads to a war of words in the street.
Check out the vendors' situation, are they looking for a speedy no hassle sale or in for the long haul, this could have big implications on the negotiation process and change your thoughts on the sale completely. Ask how long the property has has been on the market and what sort of interest they've had; check whether there is more than one offer on the table as this could move things in your favour.
Finally, when property comes on to the market, Estate Agents generally cost in a 5% reduction so vendors expect to be knocked down.
There are unfortunately no hard and fast rules to house buying and what works for one person will not work for the next. I believe that the key to any good house purchase is only ever pay what you believe the property is worth!
Written by Karen Donaldson, 'our' new resident domestic property consultant.
You can follow any responses to this entry through the RSS 2.0 feed. Both comments and pings are currently closed.