The much anticipated online estate agency offering from Tesco and SpiceHaart will be launched today in Bristol. Tesco's previous attempt to enter the property market was adversely affected with legal challenges from the outset and eventually sold to their partner in this new venture SpicerHaart.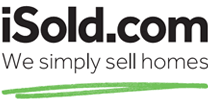 It would be fully expected that Tesco will have learnt from previous issues they encountered with a more focused and targeted strategy and iSold.com will soon be on the radar of agents up and down the country.
The recent OFT Report on the home buying and selling process hinted that regulations maybe relaxed in the future to allow increased competition from businesses such as Tesco to enter the market place. This led the NAEA express extreme concern at the possibility in an open letter to the OFT recently.
Tesco previous property portal was launched in July 2007 and listed details of more than 300,000 homes for sale. The majority of the properties were supplied by the fish4homes website, though very quickly fish4homes terminated its agreement with Tesco due to complaints. The disagreement led Tesco to remove 250,000 property listings from fish4homes.
Tescos original offering was set up to allow homeowners to sell their properties without the need for an agent and their fees, with Tesco charging a one-off fee of £199. The previous controversy was based upon whether Tesco was acting as an agent or not and this seems to be the main point that they have tackled head on.
iSold.com will be acting as an estate agent
It is made abundantly clear on the pre-launch website.
"iSold.com offers a clear choice between three full service estate agency packages to sell your home: iSold Essential £999 inc vat; iSold Premium £1,119 inc vat; and iSold Premium Plus £1,299 inc vat and uses advanced technology packed with features to get you the best price for your home and make the sales process quicker and smoother.

iSold.com uses their own locally-based valuation experts AND advanced technology to deliver a fantastic service and help sellers save thousands in estate agency fees."
iSold.com fees
iSold.com fees are made of an upfront marketing fee and a  fee paid on completion.
iSold.com is far more expensive than there original operation though still very keenly priced when comparisons are made with typical estate agency fees of between 1.5% – 2%. Though already debate is developing whether it is fair to make such comparisons.
iSold Essential £299 inc VAT marketing fee plus £700 incl VAT on completion
iSold Premium £499 inc VAT marketing fee plus £700 incl VAT on completion
iSold Premium Plus £599 inc VAT marketing fee plus £700 incl VAT on completion
The various levels of marketing packages are available but none included the additional cost of the required home information pack.
The fee levels will come as a welcome relief to some estate agents and the initial reaction seems to be mixed at what level of market share iSold.com could realistically achieve. There will be no doubt many who will welcome Tescos backed to the property market though just as many will be hoping for a repeat of their previous downfall.
Can we really expect Tescos to be unsuccessful twice?
Does iSold.com's offering really provide true value to the home seller?
Is iSold.com a threat to the traditional high street estate or more so the private home seller websites?
You can follow any responses to this entry through the RSS 2.0 feed. Both comments and pings are currently closed.