Property completion is the day that you get the keys to your new property and that the money is paid over to the seller's lawyer. The date will have been agreed between you and the home seller prior to exchange of contracts and will be a fixed date on which both you and the property seller are contractually bound to complete. Over the next week we will be publishing our 3 part guide to Property Completion.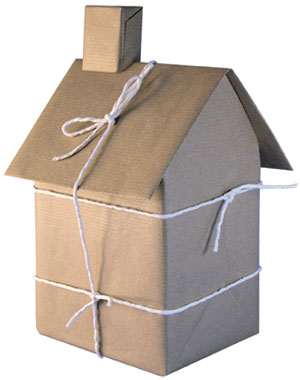 Agreeing a completion date
Before your lawyer exchanges the contract you will be asked for a completion date. There will usually be at least one week between exchange and completion to allow time for the mortgage funds to be ordered from your lender and final searches to be completed (though this can often be done quicker if required) and it must be a weekday but other than that you and your seller are free to agree a date that suits you both.
You are not obliged to actually move in on the completion date but if you intend to you should make sure that you can get removals for your preferred date. Even if you are not moving it is wise to make sure you are free to deal with any last minute hiccups. In theory there should be nothing left to do but it is always possible that there will be some document that the lawyer has forgotten to have you sign or some additional funds that need to be transferred which might mean a trip to the bank.
You should also consider when settling on a date that all monies will need to be paid by the day of completion (preferably no later than the day before) including legal fees, stamp duty etc so you should make sure you are allowing time to get these funds to your lawyer and if necessary for any cheques to clear.
Tip – most people choose to complete on a Friday as it gives them the weekend to get their new house in order, but if something goes wrong and completion is delayed, they face being homeless for the whole weekend!
Preparing for completion
It is a good idea to contact your lawyer a couple of days before the proposed completion date to check that everything is in order. Check that they all the documents they need from you and that any monies that you have sent them have cleared their account (or check with your bank that they will arrive/clear in time). If you are taking a mortgage you should ask your lawyer to request that the mortgage funds are sent to them on the working day prior to completion. Many property conveancing firms do this as a matter of course anyway but it is worth checking. The reason for it is that the funds will be transferred by telegraphic transfer and so the bank cannot guarantee what time they will arrive. If they are ordered for the day of completion and arrive late in the day this could cause the completion to be delayed and you will be liable for resulting costs (the potential costs will be covered later in the article). Getting the funds the day before will mean that you pay one extra day's interest but it could save you a lot more in the long run. Having the funds arrive the day before also allows some time to resolve any problems with the bank releasing the funds, that often only come to light at the last minute.
Tip – try to avoid arranging deliveries, workmen etc for the day of completion. You may not get the keys until late in the day and could incur unnecessary cancellation costs. If possible allow a few days after completion to avoid any extra problems if completion doesn't happen on the day
Tip – If you have pets, consider putting them in kennels or catteries, or even asking someone to take care of them for a few days. This will be one less thing to worry about should completion be delayed overnight. The same thing applies to small children, though a kennel is probably not appropriate!
In Part 2 of our Property Purchase Completion Guide we will be looking at events on the day of completion and what to do if you don't complete the transaction.
You can follow any responses to this entry through the RSS 2.0 feed. Both comments and pings are currently closed.