Professional property landlords can look forward to seeing solid returns from their investments in 2011.The state of the housing market is pushing increasing numbers of people into renting while supply remains tight.
Those who might otherwise purchase are finding mortgages still difficult to get hold of – and the average age of the first-time buyer continues to get higher.
Potential buyers are therefore renting while they wait for the right opportunity to purchase. Add to this, continuing problems with the economy and the house-buying market looks troubled for some time to come.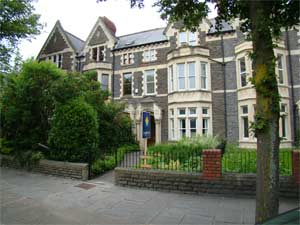 This can only strengthen the hand of professional landlords who have already enjoyed a most positive 2010 with rents increasing throughout the UK.
Property prices have been declining since the summer and are likely to slide further in 2011 – or remain stagnant at best.
Perhaps this is the year that many landlords with access to funds will start to invest in more property and expand their portfolios. But they should be careful not to overstretch themselves.
The good times might be here for many landlords – but trouble is close by.
The impact of the Government's public sector cutbacks is likely to be seen on a number of levels in 2011. Higher unemployment will increase pressure on the already troubled housing market.
It is also likely to result in increasing numbers of repossessions and force more people into the private rental sector. But landlords should be warned that this may well come at a cost to them – with increasing numbers of tenants unable to afford their rent raising the risk of defaulting significantly.
Overall, 2011 looks set to be another strong year for professional property landlords.
However, they should remain vigilant and protect themselves against the more damaging elements of the current economic situation which is driving the rental boom.
One crucial safeguard for landlords is by making sure they are covered properly by landlord insurance.
Doing this will likely help most landlords enjoy a more stress-free 2011.
Written by Discount Landlord
You can follow any responses to this entry through the RSS 2.0 feed. Both comments and pings are currently closed.