The Bank of England recently reduced interest rates by 0.5% and many home owners looked forward to a reduction in their mortgage repayments, however has this been the case?
Some lenders have not immediately reduced their interest rates on existing mortgages as most were hoping for as the property market continues to struggle.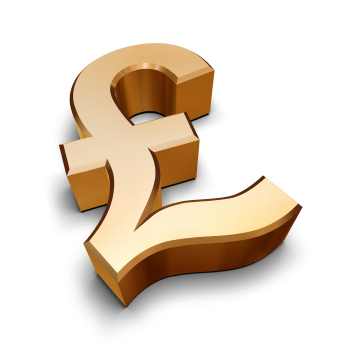 For banks' customers with tracker mortgages guaranteed not to be greater than the defined gap between interest rates and mortgage rates; are likely to see the biggest interest rates cuts and will be seen on their repayments on their house loan in the coming weeks or months, dependant on their individual mortgage terms and conditions.
Northern Rock, the government-owned bank has said it will not be passing on the full interest rate cut to its clients on standard variable rate mortgages (SVR) and has recently announced a small reduction of 0.15% to 7.34% from November 1.
Halifax, the UK's biggest lender, Bank of Scotland, Cheltenham & Gloucester, the lending arm of Lloyds TSB, Woolwich, owned by Barclays, and the Royal Bank of Scotland (RBS) Group all cut SVRs by the full 0.5% last week.
Andrew Hagger of moneynet.co.uk, said: "This move seems to have surprised some people, however when you realise that the strategy of the nationalised Northern Rock is to reduce its mortgage book, it is unpalatable moves such as this that may be sufficient to encourage a few more borrowers to look elsewhere for a mortgage."
So the recent interest cut must be good news for new mortgage applications and will mean better interest rates; if you are lucky enough in present conditions to have the necessary deposit to secure a mortgage?
No, it seems not.
• Nationwide building society said it would be increasing the cost of deals for new customers and restricting its lending.
• Lloyds TSB is increasing fixed rate mortgages for people borrowing 10% of their home's value by 0.34% to give a new rate of 6.69% for people with a two-year deal who pay a £995 arrangement fee.
The mortgage market as we are all witnessing is changing at a speed which is quite unprecedented. The level of your deposit is now critical to receiving an attractive repayment rate which was certainly not as important in days gone by.
Nationwide have decided to stop selling mortgages via brokers with a 90% LTV ratio and have recently announced they will require a 15% deposit, leaving just one 90% LTV mortgage deal within its branches.
For those people with a 25%-40% deposit typical reductions of 0.25% are being generally applied across the fixed rate mortgage market.
For those bank customers who took out high loan-to-value mortgages often 100%-125% the above news will not be welcomed and the possibility of re-mortgaging at more favourable rates has been pushed further into the future.
Hopefully, improvements will be seen from the recent bank 'bail out' and some stability will return though it is not anticipated it will act as a quick fix. However, who can predict what will happen next?
You can follow any responses to this entry through the RSS 2.0 feed. Both comments and pings are currently closed.