The worldwide economic downturn that has swept the financial markets has led to a serious decline in UK house sales and many construction companies have halted exisiting builds and made widespread redundancies.
This trend looks set to continue for the foreseeable future – most news agencies are forecasting a two year slump in sales and new builds – but what does it mean for the first time buyer?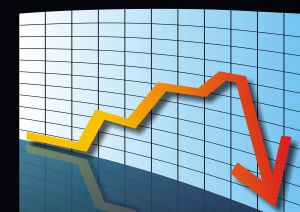 To raise a cliché, there is good news, and there is bad news – which would you like first?
We will start with the bad news.
Finding a mortgage is going to be more difficult than for many a year as banks and lenders tighten their belts. The days of lending freely and willingly, especially loans of five and a half times ones salary are gone.
Particularly favoured will be those first time buyers who come armed with a large deposit;15% and upwards will be looked upon more favourably by cash strapped banks.
House prices are falling, and this will enable first time buyers to get more for their money than they did a year ago. Whilst some forecast a 30% fall long term this may well be a touch pessimistic. Estate agent windows are full of particulars decorated with 'new price' stickers – an invitation for the bargain hunter to look within.
True to form, there are bargains to be had, both in the form of new builds and older properties.
Dealing with the former first, the new build market has as we have already noted come to an almost standstill. This means that there are empty new houses that need to be sold. Many builders are offering serious discounts – one development in the North of England saw prices slashed on a new three bedroom town house from £129,995 to just over £90,000 in the past month – and these big reductions in prices could be a prime target for the first time buyer who has secured a mortgage.
It is interesting that Housing associations are getting in on the act too, buying up empty homes en masse at knock down prices and offering first time buyers the option of part ownership schemes. These are deals are often worth investigating and are becoming increasingly popular in the current climate.
With regard to pre-owned properties, especially repossessions which it may seem distasteful to speak of and we do genuinely feel for the people in this position. However, there are bargains to be had from repossessions and the fact remains that this is happening at an increasingly fast pace. Adam Sampson from Shelter has written an interesting piece on the future of repossessions. These properties need to be sold by the lender, often at a much reduced knock down price. Again this present an opportunity for the first time buyer to target such sales.
If you are looking at buying a home which you envisage staying in for the next 2-4 years the current market correction we are experiencing should not put you off completely. It is unlikely within this time frame the prospective property will have lost value. Property should be considered a long term investment and in current conditions this has never been so relevant. With the slowdown in the market comes opportunities to negotitiate and secure the property you want, which would of in the boom times have been snapped up before you would have received the particulars.
The first time buyer can capitalise on the current economic climate if they can secure a mortgage. With interest rates at the lowest rates for many years, maybe now will be looked back on retrospectively as a great time to enter the UK Property market.
You can follow any responses to this entry through the RSS 2.0 feed. Both comments and pings are currently closed.