Nationwide building society have released their latest property market report which shows that prices rose again in June but only struggled to find a 0.1% increase.
The small rise comes after a 0.5% increase in May, when the average property  price was calculated at £170,000 accross the UK. The Nationwide's house price index details house price rises of 3% during 2010 to date.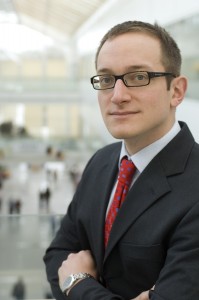 Nationwide's chief economist Martin Gahbauer commented on the figures, explaining the slowdown on price rises may be due to an increase in the number of properties being made available for sale.
"Recent indicators point to an increase in the supply of property coming to the market for sale, perhaps in response to the abolition of Hips (Home Information Packs) in the opening days of the new coalition government," he said.

"With the level of demand remaining broadly stable, this would in part help to explain the recent slowdown observed in the rate of house price inflation."
House price growth seems unlikely to repeat the figures we experienced last summers , with some commentators such as members at House Price Crash predicting much worse to come.
One can only wonder whether this is the start of a downward trend as more speculators bring their properties to market and is also considered a possibility by the Rat and Mouse.
Could this lead us into to a period of price consolidation and the return of realistic and achievable opportunities for first time buyers (FTB) to enter the market?
You can follow any responses to this entry through the RSS 2.0 feed. Both comments and pings are currently closed.