Once upon a time, robo-houses were staples of sci-fi films. A signifier of the rapid technological advancements our society was making, the robo-house was an expression of our fears as to where such developments would take us.
Nowadays, the electronic house laden with gadgets is not just confined to cinematography. We are constantly looking for the latest technology that we can install in our homes. Far from creating the demonic 'devil house' as the movies would have us believe, these gadgets can actually enhance our day-to-day lives.
This post will take you through a few of the best gadgets to install in your homes.
Wireless sound system
Music can really bring your house to life, allowing you to create a certain mood and atmosphere. However, fiddling with speakers in each room can be frustrating, and bulky CD players can ruin the interior design of a room.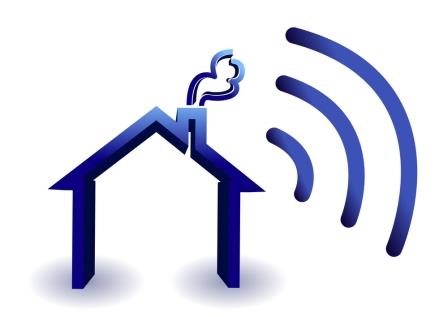 Having a wireless sound system installed in your house can be one of the best decisions you make, especially if your pad is prone to parties. Simply hook up your device to the specially designed wireless system and enjoy your music collection throughout the house.
You can play, pause and skip the music from your wireless device for your convenience. Some systems allow for multiple devices to be connected at one time, enabling each room to listen to a different type of music – perfect if your family has differing tastes.
The system you choose to install will determine what kind of device you will need. However, most systems will work with Apple devices like the iPad, iPhone and iPod. If you're looking to purchase one of these, take a look at Viking: they have some great deals on iPads at the moment, so they are worth checking out.
Lighting
A recent study carried out by Citizens Advice and published on the USwitch site, states that energy prices are rising eight times faster than the average UK salary. With this in mind, many of us are looking to save money wherever possible.
If you have kids, you'll know how difficult it is to get them to switch off the light after leaving a room. However, with the latest bit of technology, you'll never have to nag your kids again. You can install an intelligent lighting system in your home that lets you remotely control every light.
From your iPad, you can use the specially designed app to turn lights on and off, alter the brightness and even set a timer for them.
Kettle
How often have you been sitting on the bus longing for a good old fashioned cup of tea? After arriving home, the wait for the kettle can seem like an age, as you eagerly await your beverage.
This is a thing of the past with the ikettle. Available from Firebox, you can sync the kettle with your iPhone and boil it from anywhere in the house. If that's not enough, the moment you step through the door you will receive a message asking if you want the kettle boiling – how's that for service!
Including these systems and devices in your home will bring it firmly into the 21st century. In the process, it can also aid the running of your daily tasks in the process.
You can follow any responses to this entry through the RSS 2.0 feed. Both comments and pings are currently closed.