The final part of our Property Purchase Completion Guide we take a looka what happens when things dont go as planned.
Completions that don't happen on the day
There are occasions when, for a number of reasons, completion does not happen on the day. Obviously this can cause serious difficulties however there are a few things that you can do to help mitigate these difficulties and any financial losses: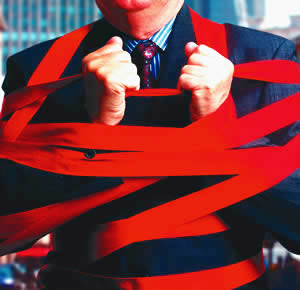 • Make sure you are available to speak to your lawyer and to the selling agents at all times. Find out what time your lawyer will be finishing for the day and see if there will be anyone staying later who could deal with any last minute issues
• If you are also selling a property do not hand the keys to your purchaser or allow them to move their belongings in unless your lawyer has advised you to do so
• If you are employing a removal company and they have already emptied your property then as soon as you become aware that completion may not take place enquire of the company as to whether you will be able to store your belongings with them overnight (or over the weekend). If not you should make provisional alternative storage arrangements. Try not to commit to spending any money but do not leave it until everyone is closed.
• If you have not yet vacated your property check with the movers how long they can wait past the time you have booked them for – they may have other jobs to do that day.
• If you have vacated arrange some alternative accommodation as soon as possible, whether with friends or relatives or in a hotel. If the latter try to keep costs as low as reasonably possible.
• Keep receipts for everything that you spend – if the late completion is not your fault you may be able to recover any losses from the defaulting party. Any losses however must be reasonable, do not stay in a 5 star hotel and expect to be compensated in full.
Potential costs associated with late completion
There need not be any additional costs associated with late completion. Provided it goes through on the day and no party suffers any financial loss it is quite possible that noone will take any action for breach of contract.
The contract will provide that if completion does not happen by the contract time the lawyer for the non-defaulting party may serve notice to complete on the defaulting party, for which he will be entitled to charge a fee (usually around £100 – £150 plus VAT). In addition, if completion does not take place on the day, the contract will provide for interest to be paid for every day completion is late. The rate will usually be 4% above the Bank of England base rate, so at the the time of writing the daily interest charge on a purchase price of £100,000 would be : ((100,000/100)*8.5)/365=23.29 per day.
If the buyer in default and the seller has a mortgage then the buyer will be liable for the additional mortgage interest, though any contract interest paid should be deducted from any additional compensation.
We hope you have found our guide informative and look forward to your comments and feedback.
You can follow any responses to this entry through the RSS 2.0 feed. Both comments and pings are currently closed.