The continued fall in property prices over the past couple of years has left many people feeling like now may be the ideal time to buy a new property. Whether you are a first-time buyer or an existing homeowner, the reduced prices, coupled with the money being invested by developers into producing the best quality properties, means that more and more people are opting to buy new.
If you are considering a move, or looking to get your foot on the property ladder, here are four reasons why you should look to buy new.
There's no place like your own home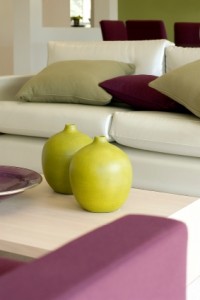 When you buy a new home, it's yours right from the get-go. While it may seem like an obvious point, one of the main benefits of a new build is that nobody has lived there before. Your carpets, your curtains, your wallpaper and paint – every aspect of your home will be in the style of your choosing. And there's nothing quite like fitting out a new house or flat with brand new electrical items, from the television to the washing machine and the dishwasher. Compare this with moving into a previously owned property where there may be numerous fixtures and fittings which you may not want but are included within the price.
Make your home eco-friendly
Buying a new home can be the ideal opportunity to go green. For a start, new homes won't have a lot of the problems of an older property, such as heat flooding out through windows or the roof. Along with being more environmentally friendly, this can mean a significant reduction in gas and electricity bills. Additionally, the change to a new home is the perfect moment to upgrade your electrical appliances to the most energy efficient models. It's a classic case of investing to save; spend a little bit on new appliances now and watch your energy bills come down.
An end to home repair misery
Older properties are synonymous with frequent home repair, improvement and maintenance issues. Whether it's the hefty bills for roof repairs or the long overdue installation of double-glazing, choosing a pre-owned property over a new built one can come with all sorts of hidden costs which you hadn't previously budgeted for. Along with the financial outlay of the repairs, it can be extremely labour intensive so opting for a new build gives frees up your time and money to ensure your new house can be considered home from the day you move in.
Incentives to buy new homes
Due partly to the housing shortages in certain parts of the country, the government has been encouraging the development of new homes in certain places. However, in these hard economic times, everyone, including house builders, has to work hard to win your custom. That's why there are a lot of attractive offers out there. Often you will find that there are significant discounts on the prices of new homes. There are also good mortgage deals being offered by many finance companies, often in conjunction with house builders themselves, to incentivise you to buy a new, rather than a pre-owned, home.
You can follow any responses to this entry through the RSS 2.0 feed. Both comments and pings are currently closed.