In the current economic climate, everyone is feeling the pinch. Throw in the added cost of Christmas and our budgets are stretched to breaking point. Now more than ever, we are looking to save money.
For low-income families, such penny pinching is a regular occurrence. However, there are some schemes that have been put in place to help these households. This post takes a look at some of the best schemes out there for you to take advantage of.
Boiler
Trying to heat your home during the winter is one of the biggest drains on our resources. Not only have energy companies recently increased their prices, we are paying around 37 per cent more for fuel than we were just three years ago, as The Guardian reports.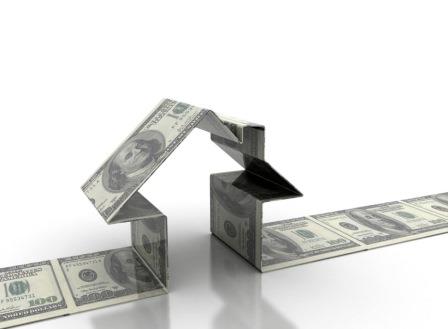 According to the Energy Saving Trust, our boilers are responsible for about 55 per cent of our energy bills. Replacing your old, rickety boiler for a more efficient one can save you up to £310 per year – money that can be better spent elsewhere. Plus, you'll significantly reduce your carbon dioxide emissions too, helping you to do your bit for the environment.
You may be thinking 'how do I afford this new boiler if I can barely afford my energy bills?' There are certain schemes in place that will replace your boiler completely free of charge, as part of a government incentive to help save money and the planet.
Companies like AR Power operate in the Newcastle area and are part of this scheme. Providing you fit the criteria, they can install a new A-rated boiler in your home quickly and easily. Check out their website to find out if you're eligible for one.
Furnishing a property
Adding your personal touch to a property doesn't have to cost through the roof, as long as you know what options are available to you. The first port of call is naturally the second hand market. Every city and small town will have second-hand furniture retailers, where you will be able to pick up household essentials at hugely discounted prices.
Where products are second hand, it's a very good idea to get a look at the piece for yourself, before it arrives at your home. If you're short on time, you may want to avoid the shoe-leather costs of travelling from one second hand shop to another (they aren't all going to be conveniently located on your high street). There are several reliable resources to explore online in addition such as Gumtree, or of course, Ebay. You will also be able to find heavily discounted home ware from Amazon.
Another online alternative for people who generally pay for items in cash is Smaterbuys, who allow you to order items online to pay later in cash for your purchases at any PayPoint or Post Office.
Phone
Phone bills are another major cost we face each month. Everyone needs a phone to help keep in contact, but more and more families are finding it difficult to afford the payments.
BT runs a scheme called BT Basic. If you already receive benefits, you may be entitled to this package. The package has a low line rental and is charged at £14.85 every three months, so has a yearly charge of less than £60. This includes £4.50 worth of calling allowance so it is well worth investigating.
These are just some of the ways you can save a bit of cash and make your money go further. Taking advantage of them can remove some of the pressure on you and your family.
You can follow any responses to this entry through the RSS 2.0 feed. Both comments and pings are currently closed.