Every day we read of drastic predictions for housing prices and the imminent crash of the property market, but when a report states that the average house has fallen by 'X' percent since a given date, one has to remember that the figure is taken across all areas of the country. It figures, that some locations must be performing considerably better than others. So where are they?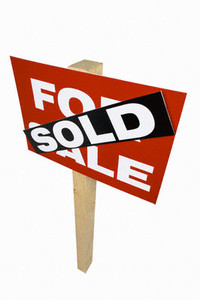 If you think I'm about to list a series of villages populated by football players and other super-rich types, you may be surprised, for the places on the list are as varied as could possible be.
Analysts have pointed to areas that have already suffered drastic losses in the period before the recent downturn – among these is the town of Warrington, a former industrial area that is undergoing regeneration. The latter is another factor in beating the fall, as areas that are already at rock bottom and are being spruced up and reinvented are generally performing very well.
An airport on Anglesey
An interesting exception to the gloom and doom is the Welsh island of Anglesey, a popular holiday destination to the north of the principality. Anglesey has recently opened an airport, bringing it much closer to England and Wales with regular flights to Cardiff. Agents in Anglesey report healthy sales, with no notable reductions of late.
The Cotswolds, always a choice for weekenders from London, is an area that is home to a number of very popular villages, and these are showing a boom of sorts as popularity continues to go. Close to the city and convenient for the weekend commute, Cotswold villages show no signs of a downturn and continue to command high prices.
London property enclaves
In London itself, the enclave of St John's Wood is a prime performer, with continued popularity among foreign buyers who wish to be close enough to the city, but far enough away to get the village effect and agents here have no problems selling homes in the family bracket.
In South London, Streatham is benefiting from being inherently less expensive than neighbours Clapham and Battersea, and while the latter are caught up in the general malaise, the former reports a healthy and thriving market for family homes.
Coastal resorts
The Wirral, an area by the sea in the North West, is showing no signs of a slump either, with a selection of enticing coastal locations and easy commuting to the cities of Liverpool and Manchester making the area continually attractive.
A new marina planned for the West Cornwall area around Newlyn and Mousehole is bringing in the buyers to a perennially popular area, and – somewhat surprisingly to many – the Lancashire seaside town of Blackpool, synonymous with beer, chips and kiss-me-quick hats, is performing very nicely in the current climate. With a low average house price to begin with, and a massive investment programme planned for the near future, Blackpool is typical of the towns that have – metaphorically at least – nowhere to go but up.
It would seem that areas due for regeneration are prime candidates to beat the crunch, along with those that offer decent commuting opportunities to major cities such as London, Manchester, Birmingham and Liverpool, while anomalies such as Anglesey are fortunate that important factors – in this case an airport – have come to be at exactly the right time.
You can follow any responses to this entry through the RSS 2.0 feed. Both comments and pings are currently closed.