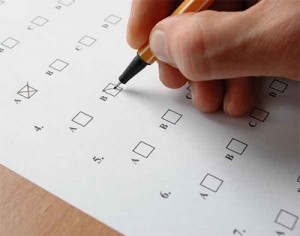 The Property Information Questionnaire (PIQ) has been announced as one of the next steps in progressing the Home Information Pack which will add further information and benefits to the existing HIP.
The Communities and Local Government has issued a consultation document as part of the new planned 'mandatory' documents. The consultation contains the following parts:
the leasehold requirements in the Home Information Pack (HIP) (Part 1) – we will discuss in a later post which will follow
the inclusion of the Property Information Questionnaire (PIQ) in the HIP (Part 2).
We will be considering and formulating our views on the questions within the paper over the coming weeks. HIP-Consultant.co.uk are interested in your views and welcome comments based on this consultation.

The Property Information Questionnaire (PIQ) is anticipated to be of a similar nature to the exisiting Home Use Form (H.U.F.).  The Home Use Form (H.U.F.) is currently an 'authorised' document though is rarely seen within Home Information Packs due to it not being compulsory.
The new Property Information Questionnaire (PIQ) will be mandatory and planned to be easily completed by the home seller; not requiring help from a professional.
It is proposed that it will include:
Access arrangements
Utilities/services and details of provider
Council Tax band
Boundaries
Changes to the property
Parking arrangements
Damage to the property
Leasehold information
Within the consultation a draft Property Information Questionnaire (PIQ) has been produced.
The consultation process seeks answers and feedback in relation to the draft included above. The main 2 questions which will stimulate debate are:
Do you agree that the inclusion of a PIQ in the HIP would be a positive step in enhancing the information provided to the consumer?
Do you feel the questions asked in the PIQ are the right ones?
The PIQ is not intended to replace the work of conveyancers and other property professionals, which will continue to be required as the transaction is finalised. Instead it is intended that it will provide prospective buyers with a simple summary of information to help inform their decision to buy.
From initial reading it seems to be in a easy, user friendly format and that most questions will be answered relatively easily if the right documentation is to hand. The HIP has been criticised at times for not providing useful information to prospective home buyers. The Property Information Questionnaire (PIQ) certainly displays the potential to provide information that would be of great interest to someone seriously considering an offer on a property and therefore welcomed.
The consultation closes on the 30th September 2008 with planned commencement of the new arrangements on 1st January 2009. We look forward to your thoughts and comments.
UPDATE : Please visit this article on the Property Information Questionnaire (PIQ) as arrangements have been modified and the final version has been produced.
You can follow any responses to this entry through the RSS 2.0 feed. Both comments and pings are currently closed.