Home information Packs have received a positive response from associated industry professionals who are utilising and seeing the benefits of the legislation.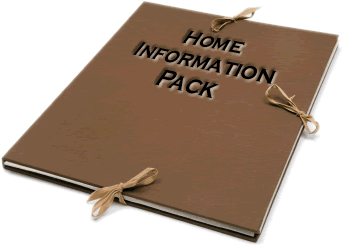 A recent poll which comprised of over 150 housing industry professionals, ranging from estate agents to mortgage lenders and property investors voted in favour of the Home Information Pack legislation and continued development at the Land Data Great Housing Market Debate.
The general media has been fairly negative towards the HIP and has often chosen to avoid discussing the benefits that the Home Information Pack has brought to the property buying and selling process.
It is interesting that those who are regularly encountering HIPs and using the designed benefits are voting in favour of the Home Information Pack existence. This is contrary in some cases of the professional bodies who are meant to represent their views and interests.
For example the National Association Estate Agents (NAEA) who do seem to have recently softened their stance slightly, have consistently been opposed to Home Information Packs. This oposition does not appear to be inline with many of their members who are gaining from the HIP implementation; including providing a new income stream and smoother and quicker completions of property sales.
Grant Shapps has said that he will scrap Home Information Packs if the conservatives were to win the next election. However, we feel that it would be more likely that they would be slightly modified and maybe renamed. This is certainly more conducive to the recent feedback from the above mentioned poll which agreed that Home Information Packs were not 'perfect' though a solid basis to build upon had been achieved.
Grant Shapps would be well advised to listen to the positive feedback from those actually dealing with the Home Information Pack on a regular basis and welcome possible future improvements and additions.
You can follow any responses to this entry through the RSS 2.0 feed. Both comments and pings are currently closed.