House sales have plummeted almost 40 per cent since the peak of the boom five years ago,1 while UK property prices dropped 0.6 per cent in July.2 But according to a leading South London estate agent, Wooster & Stock, there are small steps vendors can take to increase the chance of a quick, smooth and profitable sale.
Becky Munday, Head of Sales, Wooster & Stock, suggests:
1. Go out – Vendors shouldn't stay at home to meet viewers, as potential buyers will feel more comfortable and relaxed if they feel free to walk around and imagine living there themselves, without picturing the existing owner there too!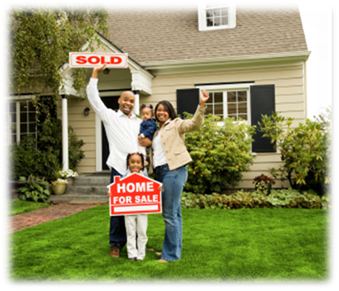 2. Go on holiday – If you can, leave your house in show home condition, hand over your keys for a fortnight and ask your agent to text or email you with details of viewings and offers and with any luck, you'll come back to a sale.
3. Say yes – If you do remain at home, be flexible on viewing times. The more viewings you allow, the more chance you have securing a potential sale.
4. Indulge – A few well-placed additions to your home can make the world of difference to a potential buyer. It's all about finishing touches – fresh flowers, plants, towels and bed sheets are all inexpensive and easy ways to freshen up a home.
5. Paint the front door – First impressions are important and ensuring the entrance to your property is freshly painted and clean will ensure viewers will enter with a positive frame of mind.
6. Leave the alarm off – Or ask your agent to arrive early and deactivate it. Viewers may feel uncomfortable and unwelcome if a security alarm goes off, potentially affecting the possibility of a sale.
7. Selling and buying? – Make offers after your agent has found you a buyer. It is fine to internet browse (and indeed, some people only sell because a certain property has come on to the market) but try to avoid falling in love with a property before you are a proceedable buyer.
8. Do more than tidy up – Deal with any damp/ roofing /plumbing issues that may come up at survey, before going on the market.
9. Sparkle – Deep-clean your home, or hire a cleaning company to do a thorough clean. Nothing is more inviting to a potential buyer than an exquisitely clean property.
10. Relax – Agents only get paid if they sell your property – so let them get on with what they do best.
You can follow any responses to this entry through the RSS 2.0 feed. Both comments and pings are currently closed.