The buy to let market in the UK has been the subject of much speculation of late, with the press continuing to announce the premature death of the process. This may be proven to be wide of the mark for future investors with cash in their pockets and a long term view.
Landlords who entered the market in recent times (2006-2007) are likely to be in negative equity and those whom were highly leveraged are going to face challenging times as the mortgage market tightens its belt.
S&P said "We also estimate that around 20%-40% of buy-to-let borrowers could fall into negative equity by mid-2009, based on a peak-to-trough house price decline of around 25%-30%,".
Northern Rock has recently closed its doors to buy to let mortgage applications though other banks are still happy to accept applications especially from cash rich investors. As securing a mortgage becomes more difficult for all except those with a hefty deposit, leaving previously suitable prospective and past home owners looking for somewhere to live and turn to private lets as a result.
The state of the new build market with builders halting progress and homes standing empty, this has led to a surplus of property to buy and some bargains to be had for those with money to spare.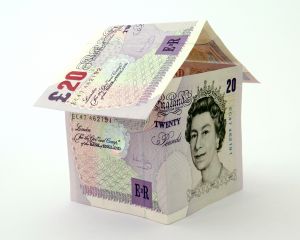 An example came to the fore in the past month when one of the biggest players in the UK market announced an offer than amounted to almost a 50% discount on a development of two bedroom apartments in one major city, open to those who wished to buy the flats in bulk. This sort of offer is very attractive to those looking to get a foothold in, or expand in the buy to let market and with a predicted upturn in the market not expected for as much as two years; more developments may end up being sold on this way.
So what is in it for the prospective buy to let buyer?
Quite simply, a guaranteed and constant income, plus property to boot. If you're looking to get into the market, perhaps the best way is to take advantage of the current climate is by looking for repossessions coming onto the market or heavily discounted new builds in areas close to popular commercial areas.
The buy to let market has always been one of long term investment and during the currrent property market correction we are seeing this is worth remembering.
Logic dictates that buying to let may not be a sensible option in a rural or village setting without a prospective tenant or obvious demand. The best returns are to be made on inner city apartments that will be utilised by professionals for years to come.
Some northern cities have seen a boom in buy to let properties as businesses move their headquarters away from the capital – Leeds, Manchester and Newcastle upon Tyne all have alot of new developments under way and many bargains can be found in the current market.
Likewise, outlying major towns surrounding major cities within easy commuting distance of the hub are also attracting the buy to let prospector; notable around Manchester for instance there have been fresh developments in the outlying towns of Stockport and Bury. Both are well served by excellent public transport systems often an essential attraction of the successfully rental property.
The property is not the sole consideration in engaging in a buy to let exercise – the tenant is also a vital component. Look for professionals with a good track record confirmed by traceable references; do make sure you follow these up as they can be the deciding factor when choosing a tenant. A good tenant is akin to first prize in a competition and a caretaker for your future investment.
It can not go without saying remember those three famous words – location, location, location. If you hit upon the right place and the right property, buying to let risk is reduced and the long term potential increases.
You can follow any responses to this entry through the RSS 2.0 feed. Both comments and pings are currently closed.