One of the most basic yet difficult decisions when buying your first home is deciding whether to purchase a new-build or an older property. You can decide beforehand in order to streamline the selection process, but you can also use pros and cons to determine the best option when weighing up one type of property against another post viewing.
Here we cover both options:
New properties
A main advantage of buying a new property is that the government has introduced a number of schemes to help finance these kinds of purchases. That's because encouraging sale of new houses helps support the construction industry, and thus boost the economy.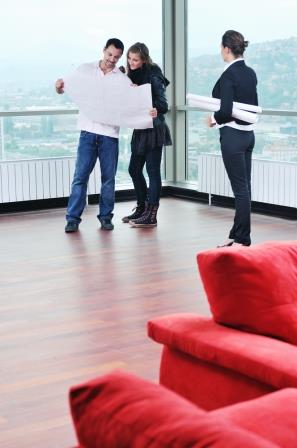 If you are having difficulty saving a deposit or accessing mortgages, then NewBuy could help. This initiative enables eligible aspiring homeowners to secure a new-build with a deposit of just five per cent. You can find out more on the government website, and look for eligible homes through agents like Gentoo Group.
Another benefit is that new homes tend to be much more energy efficient – something that is becoming increasingly important with rising gas bills. Many new homes already have insulation and double-glazed windows installed, whereas older properties may not. Things like fire safety may also be more advanced.
Modern conveniences are frequently included too, meaning that expenses could be lower when you move in. For example, newer homes are more likely to have a pre-installed dishwasher and an en-suite bathroom, and will have contemporary fixtures so that making updates is easier.
However, you should keep in mind that new properties are liable to defects that were not identified in the building process. Snagging – checking the condition of the home before making a purchase – is recommended. Landlord Expert has a free snagging kit you can download from their website.
Older properties
Many people believe that older homes have more character: they're more likely to boast features like stained-glass windows and wooden beams, and tend to have different layouts and sizes – many new builds follow a similar blueprint.
Because they were built at a time when land was not as scarce and the population not as high, older properties usually offer more space, both inside and out. Families can struggle to find new-builds with a large garden and a driveway. More space can also provide development opportunities.
Also, older properties tend to occupy the more desirable areas of a town or city – especially those more central. Determining whether this is an issue for your household may depend on commutes and your desired proximity to restaurants, bars and shops.
However, older properties are more likely to have problems such as damp or a leaking roof – they are typically more expensive to maintain and update. On the other hand, the fact that the property has stood for a long time may be a good sign. Your property survey should highlight any existing problems or point out risks. The BBC has more information about surveys.
Another disadvantage of purchasing an older property is that there is likely to be a long chain. As a result, the buying process can be lengthier. You can usually move into a new-build at a time that best suits you. The Citizens Advice Bureau has more information about buying a home.
You can follow any responses to this entry through the RSS 2.0 feed. Both comments and pings are currently closed.