Finding your next house to make your home used to be the first item on many peoples list in the house buying process though this has certainly changed. It is essential one finds the level of money that you can borrow ('mortgage promise') prior to your house search, otherwise you could be spending time and effort looking for a house which does not realistically suit your affordability. See this post 'deciding how much you can borrow and afford'.
So you have been offered a mortgage in principal, how are you going to find the house of your dreams?

The ways in which houses are being marketed is changing and there are now more options than the traditional estate agents who still hold the lions share of the housing buying and selling market. Below are the most popular and current methods of finding your next home which we will look at individually: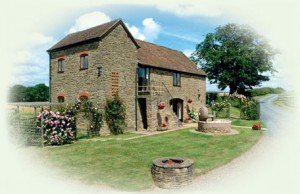 Estate Agencies
Internet
Media publications
Estate Agencies
Estate agents are still the most popular method of finding a house and for good reason. They specialise in this field and if they are doing their job well including having a good advertising campaign arranged for their clients;  it can be hard not to come accross their marketed properites.
Small independent estate agents are often prevalent in their areas. This can easily be seen by their branded for sale signs if you are able to drive around the desirable locations you are considering. Once you have found these agents; register an interest with them. With the market moving at a considerably slower pace than in recent times you can confidently rely upon these agents contacting you quickly about properties you maybe interested in.
Larger estate agents can have centralised information sharing and registering of interest systems; though it can often be advantageous to contact the individual offices direct. This enables you to become a real person with a real interest more easily and not an impersonal email enquiry, due to this you may find a better level of service.
Internet
The internet has become a great resource for finding a property and can quickly help you identify and shortlist properties you wish to view. There has been many online property portals appear over recent times, the most popular becoming household names. Most estate agents have a presence on the internet which often includes a good search facilitiy to narrow your property search down.
There is a relatively new development in the house buying process where for a fee sellers can advertise their properties 'privately' themselves on the 'net'. At present this a small part of the market though has the attraction of reduced fees in comparision to estate agents. Private sales have always been an option though it has never challenged the traditional estate agent route due to the many adverising techniques and sales experience they combine. The private sale listing websites are aggresively promoting their websites with what seems a widespread range of results. It would be interesting to know how much this market has grown since conception.
Media Publications
There is a vast range of media publications where you will find properties adverised and those of interest will largely depend on the type of property you are looking for. These publications include glossy magazines, national and local newspapers, weekly specific property sales papers to name but a few.
Local newspaper inserts and adverts continue to be highly valued by most in their search to buy or sell their properties. By looking through local papers a good judgement and idea of the local market can be gained.
To find your new home, this search can be dramatically shorten by combining the methods  mentioned above. We hope that they have provided a useful insight.
We would welcome any comments and stories regarding unusual property finding experiences.
You can follow any responses to this entry through the RSS 2.0 feed. Both comments and pings are currently closed.